References and Recommendations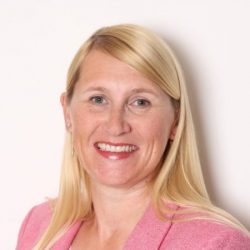 I first met Dawn at a networking event in Dorchester, she was so very positive and friendly that I arranged a business assessment meeting with her. The meeting was fantastic – Dawn is so knowledgeable and passionate about what she does. She provided me with a vast amount of valuable information regarding every aspect of growing and maintaining my business including; planning, insurance, contracts, T's & C's, finance, marketing, mentoring and a large list of networking opportunities throughout Dorset. She was very thorough and I would highly recommend her as an awesome business adviser and networking queen! I certainly would not have made as much progress, or had as many opportunities, with my business had I not met her.
Dawn Scott- Colour Guru (2017) Weymouth. UK
I met Dawn in 2016 when she came along to a Lyme bay ladies event. Subsequently Dawn ran a very successful workshop for us 'Stepping out of your comfort zone' in the New year which was well attended and had positive feedback from the delegates. Having heard great reports from other ladies about Dawn's support, I booked for a business review and had a fantastic first meeting. Dawn gave me the practical support and encouragement I needed to drive my business forward in the direction I wanted it to go, and has avidly promoted my business enabling it to reach a new audience. A fantastic service, I can't recommend highly enough.
Lisa Eastwood Founder Lyme Bay Ladies (2016/7)
I worked with Dawn a couple of years ago just as I was starting my business. Dawn was very knowledgable, logical in her approach, always helpful and positive and had some great contacts that were also useful and were willing to help. What stood out the most was her enthusiasm, it helped me not only in the start up stage but also to keep going when things got tough.
 If you are in the early stages of starting or running a business or just need help to change in your career contact Dawn I thoroughly recommend her.
Martyn Overton, Tomyak, Boston.UK  2014
Working with Dawn to plan my future career has been both enlightening and challenging. Dawn has helped me to realise what it is that I really want from my professional life and those aspects that I'm good at and enjoy and those that really don't offer me anything in terms of satisfaction. I also now realise that no amount of money can compensate for a role that doesn't fit with my values and skills preferences. It has been an absolute pleasure working with Dawn, it has given me the confidence to accept that what I really knew deep down all the time is the right path for me to follow. Thanks Dawn.
Senior Operational Director NHS, London, October 2016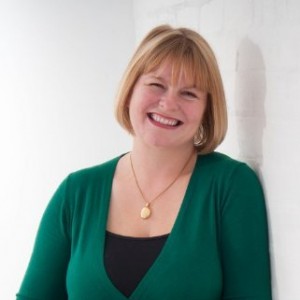 I worked with Dawn on my business which needed revitalising with a new marketing strategy as well as business planning and financials. I found Dawn to be extremely engaged with the business, and her ideas were well thought out with realistic costings attached. Dawn's wealth of business experience was evident throughout in the quality of the ideas she produced and the standard of work she delivered. I felt very confident in trusting Dawn's advice as her expertise shone through in our meetings. Our meetings were extremely productive as Dawn set targets at each stage which were always delivered at the next meeting. On a personal level I found Dawn to be very approachable, supportive and understanding of the challenges facing business owners. Based on the deliverables achieved I would say D52 exceeded my expectations and I would rate D52 as very good value for money. I would thoroughly recommend Dawn to any fellow business owner.
Stephanie Dickens, Stepping Stones Leatherhead, Managing Director 13/11/2014
"I just wanted to thank you. In the first instance you made me feel comfortable talking to you and you are very approachable. I am really pleased with the CV drafted and never in a million years could I have written one to the same standard. I am very pleased with the finished result. Thank you for all your assistance. You were extremely patient with me and very supportive. I would definitely come to you again for help with a job application. "
Civil servant Lincoln, October 2015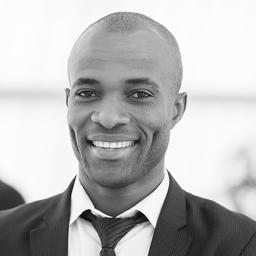 " Thank you for sorting out my C.V. It was indeed in need of a thorough overview. I appreciate the extra support with the application process and the interview tips were spot-on. Now I await to see if my application has been successful"  ……." I have good news… I received the job offer today, Thankyou, so much for your help. "
Dawn from D52ltd, contacted us with the offer of business support. She thought that advice and access to grant funding might help us to achieve our growth goals whilst also helping me and my staff to better utilise the in-house accounting package we use to manage our salon bookings. The offer of support and funding sounded perfect, plus we realised that our grasp of the business's finances needed a fresh approach. Through accessing the programme, we have improved, not only our in-house systems, generating statistics, identifying key sellers and tracking  performance by comparing it to up-to-the-minute industry benchmarks but also in terms of understanding what is profitable for the business. Dawn was not afraid to be honest with us and has been instrumental in enabling us to look at new and innovative marketing ideas. I would describe Dawn as an advisor who 'thinks outside the box, is professional and enthusiastic in her work and whose primary aim is to help businesses reach their potential"
Jayne Rush, owner of Jayne Rush Hair & Beauty, est. 1986    (2015)